Which is the best social media platform for your business?
Social Media has become the best friend for many small businesses as it has enabled them to promote their companies at a low cost. It's easy to use social media marketing through paid offline advertising. It reaches out to a receptive audience direct without any upfront costs. Social media has become a pioneering resource for small businesses for driving sales, increasing awareness and gaining new customers. With several social media platforms now available, it's a challenge for small businesses to decide which platform to select for marketing purposes.
With the increasing popularity of Facebook, many small business merchants have misconceptions that social media means Facebook.  This is not the case, statistics show that Facebook usage is  35% compared to 33% on LinkedIn and 19% on Twitter. Listed below are some of the most popular social media options:
Facebook
Facebook is the world's largest and wealthiest social network with more than 1.15 billion active users. Now this figure puts into perspective the probability of your potential clients. It is by far the best platform to find new customers.
Creating a Facebook business page is free and takes less than 30 minutes to complete. You then invite people to "Like" your page as well as an opportunity to frequently update your posts regarding future events and offer free coupons to engage your existing and potential customers. Heavy texts are fast becoming obsolete so instead make rich image posts which are attractive to draw attention. You can even buy ads so that your business appears in a news feed for  Facebook users who fall within your targeted demographics.
Twitter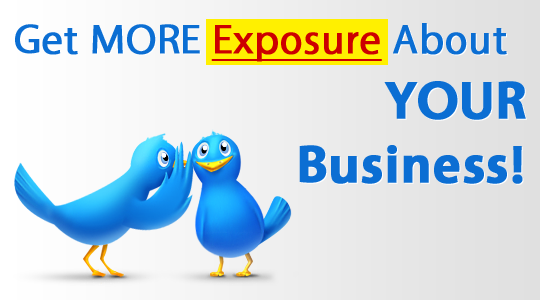 Twitter which is well known for its 140 character post, is most likely to be used by businesses for driving conversations amongst its customers in their geographic and virtual communities. It offers businesses an easy way to engage with customers in real time to answer questions, resolve disputes and share information. To stand out from your competitors, you can share unique information and use the "@reply" feature to respond to customers who have mentioned your business. You can follow your loyal customers or track hashtags relating to their businesses to gather market intelligence. Use promoted tweets to get noticed by potential customers who are not yet following your account.
LinkedIn
LinkedIn is  a renowned social network for the business professional, and has become a valuable tool for establishing a company's credibility and connecting with industry leaders. Its simply asking for endorsements or recommendations from customers or posting frequent updates about your business.
Pinterest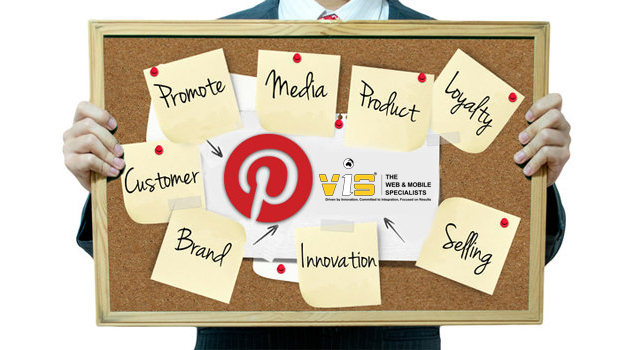 Pinterest which consists of a pinboard system is a leading referral traffic generator for retailers and brands. The "pin" on Pinterest is dedicated to subjects that can be anything from technology to cooking recipes. Small businesses use Pinterest to illustrate and promote their new products and engage with customers in visual conversations.Also, adding a "Pin It" button on your website and blog will make it easier for customers to share their favourites. You can even post special offers and discount coupons on your Pinterest to encourage Pinterest users to visit your website.
Instagram
It is the best platform to share photos with style and quirky filters.Businesses can use Instagrams to post and share photos of customers using your products. It increases the interactivity and referrals to your products. You can even share photos of your company's activities behind the scenes. While posting photos, do not forget to include hashtags. It will ensure that your photos will show up when Instagram users search on Facebook, Twitter or Google for specific topics.
If you are a business owner you will need to decide which platform to use. Social media is a low cost but highly valued option for small businesses. So, if you are serious about increasing your revenue through Social Media then we can help you. We have Social Media experts with many years experience who can look after your profile/pages and who can plan an excellent marketing strategy for growing your business. We will be delighted to help you. Don't delay, send us a request at info@visnetwork.com.au or simply call 0431 041 875.