The Top 5 Painful Points when changing your Web Designer/Development Company
In this technological world, every business professional is in need of a website. Websites are now a key element representing businesses that has the capacity to convert visitors into potential clients. For this, business professionals need to engage a good web development company or hire an expert designer/developer. When a new web site project is being discussed, clients and designers may both be at a disadvantage. Clients may not know what they want or don't know what questions to ask and consequently designers may over or under bid a site.
A powerful design distinguishes you from the rest of your competitors. Spending time in the first instance and weighing your options when hiring a web design company is absolutely crucial to gain the best results. Otherwise you will be doomed causing yourself much pain and anxiety when making changes and updates to the design of your site. Avoid some of the pitfalls by considering the following factors:
1. Difficulty in accessing the codes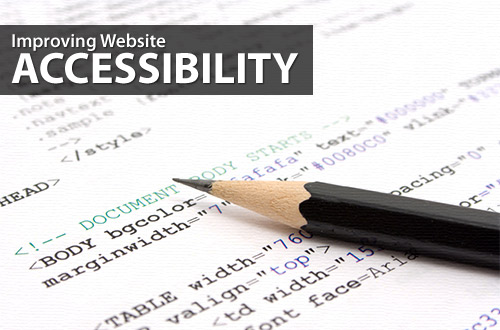 Every designer/developer has their own style of designing and coding. So, whenever you are thinking of changing your designer/developer, you may be creating more unexpected problems and delays. It is more complex to work on customized codes. Some codes may be encrypted making it very difficult to be decrypted. You may need to hire a specialist programmer to decrypt the code or it may be even impossible to do so. As a result, you are in a loss situation because time was not taken when choosing your designer/developer in the first place.There is many open source website development platform snow available, for example WordPress. The main benefit being is that all the codes are free and available to everyone.
2. Re-designing the entire website
Since the codes cannot be accessed, the only alternative left is to redesign the whole site starting from scratch. It is strongly recommended that you opt for an open source web development platform. They not only provide you with codes but you are free to customize according to your needs.
3. Additional expense
From the above two points, it's clear that hiring a specialist programmer for decrypting current codes means you are spending extra money. So, if you are thinking to redesign your site, then consider the additional costs involved and the time factor. Another reason why using an open source platform must be your first priority is that they are literally free – it doesn't cost you a cent. There are so many free themes available and you can select any one of them. It gives you the accessibility to change the complete different themes to your website at any time without paying any extra money.
4. Hosting problems
Should you change your web development company/web designer then there is the problem of hosting too. Because many web development companies also host on their own servers. That's why it's necessary to have a contract signed where it clearly states if you are not satisfied with their hosting arrangements then you are at liberty to change at any time.
When moving from one host to another, ensure that you do a complete back up of your entire site so if anything unforeseen happens and you lose your files, you are able to restore it.
Given below are certain criteria that you should know before hosting your website:
You should be provided with a proper FTP client code and that you an upload files at any time.
Get the DNS information for your new host and have your domain account information readily available so you can quickly modify settings when needed.
Before changing your DNS, have your temporary URL handy so you can test your site immediately.
For the smooth running of your scripts, have a list of your server information accessible for any changes that may be required.
5. Additional requirements
When changing a designer/developer, the new designer/developer might have his own views on designing which are certain to incorporate the latest technologies. New technologies are created daily. So be open to new features which could be used to enhance your site, for example live chats, good email clients or dedicated servers.
It's so important to learn about these new technologies and in some cases it becomes necessary to renegotiate the contract to add a change order as a specific feature was overlooked. That is why; it's imperative to make a well thought out plan before developing a website.
In conclusion, keep this saying in mind "Look before you leap". Have serious thoughts on all the above mentioned points so that you can avoid certain difficulties in the future when making changes to your website.
So, if you are wanting next level of success in your business, just feel free to Contact VIS at 1300 777 847 . We are just a call away from you.