Are you tired of attending job interviews and being jobless? If so, then don't panic because it's a common problem that most youngsters experience and despite having a sound technological background overlook one of its real advantage.
The following top 7 freelance websites will help you make money, working from home provided that you are connected to the internet. The main theme of freelancing is "Work Online and Get Money." It's really a wonderful way to live your life freely and amazingly through freelancing. Freelancing is an option to consider. However, it does require you to be hardworking, creative and innovative.
Become a member of the below listed top 7 freelance websites which can give good outcomes within a few days.
1. Freelancer:
Create your account in "www.freelancer.com". It's quite simple with an assured payment facility. All that is required is for you to select categories according to your profession and get ready to bid. You can even auction for projects online.
2. Elance:
Another leading freelance website "www.elance.com" is very popular amongst freelancers in searching for jobs and projects. People often post various kinds of jobs in different sectors and it's up to you to choose your desired sector and submit proposals. Once your proposal is accepted, you then have the opportunity to work with the owner or company which may lead to other jobs or projects.
3. oDesk:
For those who are seeking professionalism in their online job, "www.odesk.com" is the right platform that comprises many reputed businessmen and companies who outsource their work to deserving freelancers. This platform also provides you with features such as sharing desktops, visual time sheets for verifying work etc.
4. WorknHire:
WorknHire is another freelancing website which is similar to Freelancer. You can simply start by signing up by accepting the terms and conditions at www.worknhire.com. You can auction for projects and work on particular projects.
5. PeoplePerHour:
The website www.peopleperhour.com is suited to people who prefer to work on an hourly session. You can choose from your relevant field and start earning money online.
6. Fiverr:
As the name suggests, the website www.fiverr.com is a five dollar website where you work with people for 5 dollars. Portray your profile with the most appealing lines to attract people for showing what you can offer them for 5 dollars.
7. 99Designs:
The website www.99designs.com is suited to people who are from a design, arts and crafts background. It's purely dedicated to designers where they can show their potential wares for website designs, graphics designs, logo designs, landing page designs and many more. There are certain stages to complete and this would be determined by the competition.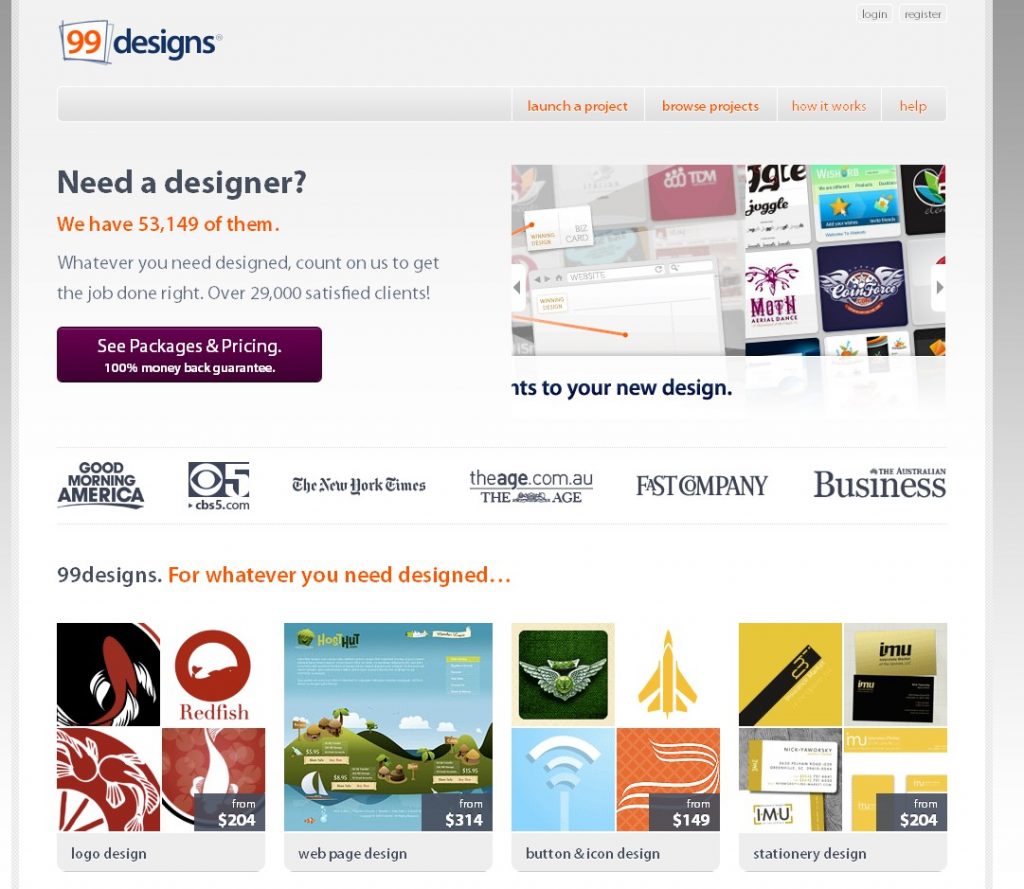 There are many people who are already involved in above listed websites and are gaining work online. Day by day more projects are being freelanced and more people are successfully earning money online.
If you would like to consider this as a way of making money online, call VIS and discuss how you can take action. If you have any queries then call Prabin directly today at office on 08 8338 3846.