Now you can have "Save" option on Facebook
Facebook has been introducing several new features in the last few years along with the design changes in the Newsfeed. It is once again introducing a brand new feature – Save, that acts as a bookmarking which lets you to save content like links, places, movies, TV and music for viewing at a later date when you are free. This way you do not have to worry if you do not have time to read your favorite story.
The Facebook blog post reads, "Every day, people find all sorts of interesting items on Facebook that they don't have time to explore right away. Now you can save items that you find on Facebook to check out later when you have more time."
With the huge competition for named brands, it's very important to keep their product more engaging and useful. If there is no unique feature to offer then the smart way to maximise your product is to copy the features of popular products. Facebook is doing the same. It's copying the save feature from the popular app like Pocket and Instapaper.
Have a look at the video to visualise this new feature:
The feature will be available for both web and mobile (Android and Apple). The saved items are only visible to you but you can share it with your friends if you want. You can find this "Save" button in the bottom right of the stories for both the mobile and web newsfeed or you can even save by using a drop-down menu which can be accessed from the arrow in the top right of each story. You can find a more noticeable "Save" button next to "like" button on the Facebook pages for movies, places, music and events.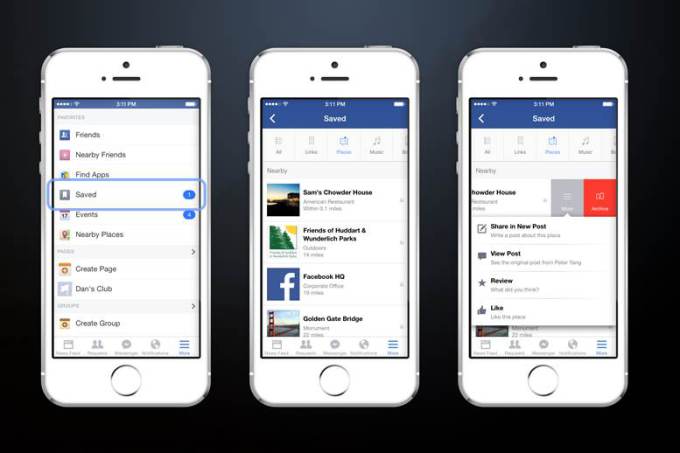 The saved content on the web can be accessed via link on the left hand side of the page to view either all saved content, or items arranged by category. In mobile, you can see a "More" tab, with saved content collated here.
It seems that Facebook is trying to make its audience stay inside Facebook with its several new features and "Save" feature is one amongst them. What are your thoughts regarding this new feature? Share your views with us by emailing us at info@visnetwork.com.au.