Finding the Right Website Design and Development Company in Australia
In the modern digital landscape, having a well-designed and highly functional website is essential for your business. It's your platform to communicate your message, persuade clients, and generate quality leads. If you're looking for a website design and development company in Australia that can help you achieve these goals, look no further than Versatile Information Solutions (VIS®). With over 12 years of experience, VIS offers tailored packages and a range of digital services to unlock your business's potential and increase your revenue.
Factors to Consider When Choosing a Website Design and Development Company
Experience and Expertise
Start by looking for a company with a proven track record and extensive experience in website design and development. Being able to draw on past projects and developing knowledge over time is an invaluable quality to have from the company you ultimately choose. Our skilled team at VIS has the knowledge and expertise to create visually appealing, user-friendly and results driven websites that you can trust.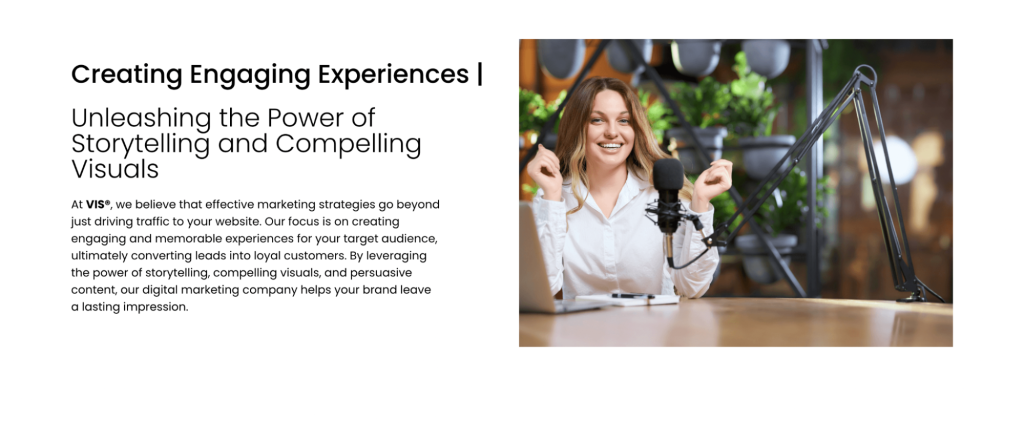 2. Portfolio and Client Reviews
Review the company's portfolio to assess their design style, range of capabilities, and past projects. Additionally, it is important to read client reviews and testimonials to gain insights into their professionalism, communication, and ability to meet deadlines. At VIS we are proud to boast an impressive portfolio with a wealth of positive feedback from clients.
3. Customisation and Flexibility
Choose a company that offers tailored solutions, understanding your specific goals and target audience. They should develop websites that reflect your brand identity and meet your unique business objectives. VIS is known for providing customised solutions to our clients. Apart from website design and development, we offer a range of complementary services such as logo design, domain and web hosting, offline branding, and database management tools and plugins. We provide a one-stop solution to meet your digital marketing needs.
4. Mobile Responsiveness
As mobile devices have become a staple in the modern world, it is important to make sure that the company you choose emphasises mobile responsiveness. At VIS, we value user-friendly experiences across all platforms and therefore can assist you in creating a mobile-friendly website that adapts seamlessly to different screen sizes. 
5. SEO Considerations
An effective website is one that is search engine optimised. Making use of the relevant keywords to bring your business to the top of searches is vital. At VIS we specialise in creating SEO friendly websites, we use those magic keywords and SEO friendly elements to get you right to the top of google searches.
6. Ongoing Support and Maintenance
Websites require regular updates and maintenance. Inquire about the company's post-launch support, including availability for updates, bug fixes, and technical assistance.
Understanding the Cost of Website Design and Development Agencies
Now, the big question on everyone's mind, how much does website design and development cost? The cost can vary depending on several factors, including the complexity of the project, the number of pages, the desired features and functionalities, and the level of customisation required. It's important to remember that investing in professional website design and development is an investment in the future success of your business. The value you gain from an expertly crafted website, improved user experience, increased conversions, and enhanced online visibility far outweighs the initial cost.
At VIS, we believe in transparent pricing and provide competitive rates for our services. We offer packages that align with your budget and specific requirements. By partnering with VIS, you gain access to our expertise, industry insights, and dedicated support, ensuring that your investment awards you with significant returns.
Contact VIS for Comprehensive Website Design and Development Solutions
In the digital landscape, finding the right website design and development company is crucial for unlocking your business's full potential. At VIS, we are committed to offering a comprehensive range of digital marketing services, with a focus on delivering solutions personalised for you that drive optimal results. Our expertise in mobile responsive design, built-in SEO, and results-focused approach sets us apart from the competition. Don't miss the opportunity to utilise the power of effective website design and development. Visit our website to book a consultation or call us at 1300 777 847 and take the first step towards transforming your website into a leading machine.