Vine: The hottest buzzword for Social Media
Twitter's Vine App, is a six-second looping video sharing app.  It has only been around for six months and both large and small businesses are embracing it to grow their brands. This app allows users to create a six second looping video to share on social media.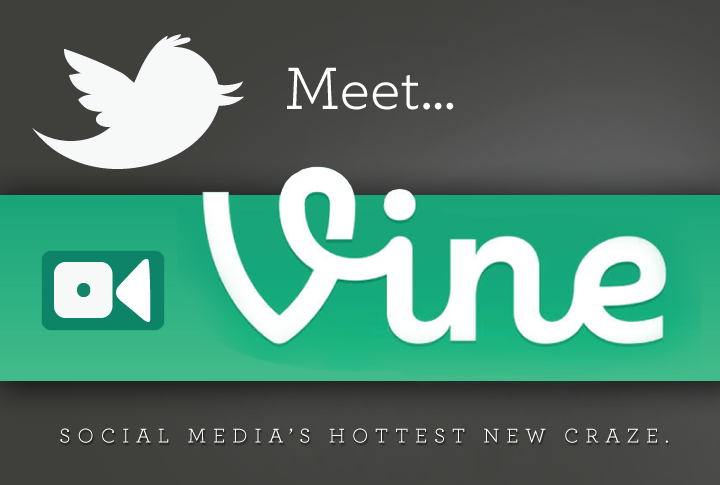 Visually appealing products or services seem to be winning a customer's trust. Communicating via video works best for brands since videos can emotionally connect with people which allows them feel more comfortable and well-informed about new products or services. With Vine, it is challenges to story tell within six seconds so it's demanding a high level of creativity.The masters of Vine are lucratively paid by major brands such as Mazda, Nike, and Virgin Mobile etc. to help create and spread vine-based ad campaigns.
Why Brands Are Interested in Vine
"Brands and creative companies are interested in channels and tools and stuff that let us connect in a meaningful way with people," says Saatchi Worldwide Digital Director Tom Eslinger. The popularity and number of Vine users are increasing daily. Numbers reached 13 million by early June and it seems Vine is an obvious outlet for advertisers.
"55% of web traffic is video," says Heather Taylor, with individuals watching nearly 2,000 minutes of video each month. "By 2016, there will be more than 6 million years of videos to watch online," she adds.
"The short form is extremely valuable, because we want to consume quickly … Brand Vines are shared four times more than other online videos, and five Vines are shared every second on Twitter," says Taylor.
So, it is obvious from the above statistics why companies are keenly interested in Vine. They are eager to gain exposure through Vine. Significant and engaging buzzwords can be used to describe Vine's appeal.
But its rising popularity doesn't necessarily make Vine the best solution for everyone. For starters, businesses that don't already have a fully-fledged website, as well as an active social media presence, may want to work on developing those first, says Stephanie Schwab, CEO and founder of the digital and social media marketing firm Crackerjack Marketing.
"You could have a Vine account on its own, but because the Vine network is still fairly small, I think putting your Vines out on Twitter is probably the best way to get them seen," Schwab explains.
Social media video is in its early stages. It is an instant gratification that will grow significantly and become more popular in the future. So, start your social media video campaign through Vine.
If you have any queries regarding this blog, feel free to contact us at info@visnetwork.com.au or simply dial 0431 041 875.