Pinterest's new "Do Not Track" security feature
Pinterest is now introducing some new features which include personalised pin and board recommendations based on the site you visit. In addition it also supports a "do not track" browser feature.
Do Not Track is a browser setting where users can choose if they don't want Websites to track their online activity. It prevents a site from tracking certain data, such as what other Web pages you visit.
"If you're interested, we'll also suggest personalised pins and boards based on Web sites you visit so that you have the Pin It button. So when you are planning a party and have recently visited many party sites, we'll suggest boards to make your event a hit. You can learn more about personalised pins and boards in our Help Centre or in the updated privacy policy," Pinterest software engineer Ke Chen wrote in a recent blog post. "We're excited to give everyone a more personalised experience, but we also understand if you're not interested! We support Do Not Track, and you can change your account settings anytime."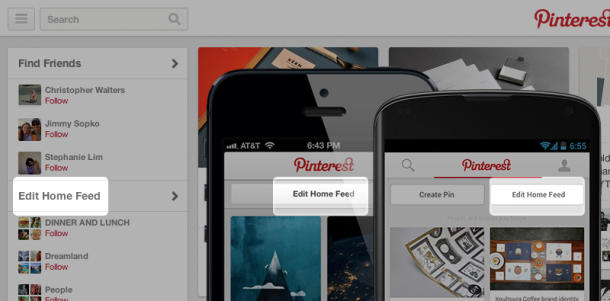 In addition to browser tracking, Pinterest may also show you pins from other users with similar interests, and also use your gender or location to select pins for you. Another upcoming Pinterest feature is an "edit" button that allows users to customize their home feeds in much better way.
So, do you love these new personalised pins? Are you comfortable with being tracked online, or does that spook you? Share your thoughts with us at info@visnetwork.com.au or simply dial 0431 041 875.