How to Open Google Search Console?
Google search console is the rebranded Google Webmaster Tools, a free web- based service offered by Google to webmasters. The service allows webmasters to monitor the indexing status and visibility of their websites. It prompts webmasters on pertinent issues that affects the overall ranking and visibility of websites.
If you are new to SEO or if you are a business owner with limited knowledge in SEO, yet you want to see how your website is doing in search engine rankings, here is a short guide to help you open Google Search Console.
Step 1 – Go to this URL – https://search.google.com/search-console/about. Should look like this.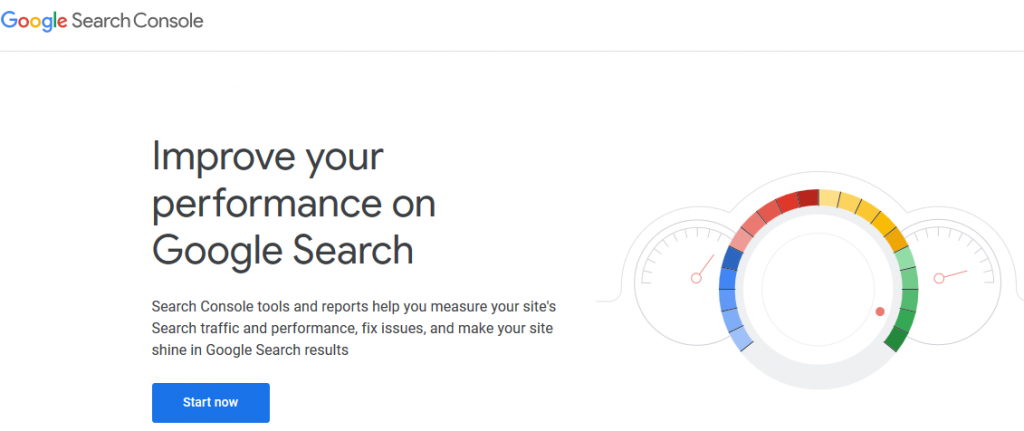 Step 2 – If you or your business already has an account – you should be prompt to log in, otherwise, click the START NOW button.
Step 3 – You will then be redirected to https://search.google.com/search-console/welcome
Step 4 – A window will pop, confirming the verification with further details or action needed. For purposes of opening and – Click on GO TO PROPERTY.
Step 5 – You will be redirected to the overview page with the url looking like this
https://search.google.com/search-console?resource_id=https%3A%2F%2Fwww.websitename.com%2F
If you already have an established Google Search Console account reports will be readily available to you.
If it's a newly set up website for tracking, it will look like the image above, with the clickable tools to monitor performance appearing on the left side of the screen.
Want to learn more basic SEO for your website? Subscribe to our newsletter or visit our SEO BLOG and be the first to read our most wanted tips and useful guide on how to improve your overall website ranking.