How to convert Leads from your website

Making people visit your site seems a lot easier nowadays due to people being more active on the internet. Your site is visited by thousands of visitors regularly.  So, as they have visited your site, today let's discuss upon some new ideas on how to convert leads from your website.
Web Design
Attractive design can really catch the eyes of visitors. Due to your attractive presence visitors can have positive attitude towards you. Make your website easier to navigate rather than complicated (options in each category, lengthy process). Focus on customers not programmers or experts. You aren't making your website to win a website award. Keep in mind that your goal is on making profit so make your website simple and attractive so that they can view each and every pages of your website.
Strong background
Always mention that you are the best supplier of the product. Never ever mention points such as we are developing or just starting. With strong and positive messages will automatically create an impression in the visitor's mind that you are the best seller to buy products from.
Create trust
Just think for a moment. Will you ever deal with a stranger? The answer is directly no, it won't take you a second to say no. What I am trying to say is having a strong presence won't get you a penny until others believe that you are capable of meeting their needs. Always get in touch with visitors through through channels like live chat, emails, telephone. Make them believe that you are not a fraud by putting your contact information in a noticeable place. Getting huge numbers of followers on Twitter and Facebook also helps gain trust from visitors.
Offers
Make a complete analysis of your competitors and see what they are offering and at what price. Bring out discount offers comparatively cheaper than theirs. Also keep in mind to target your groups. For example you are a website designing company bring out offers on website designing free for 1 month, buy 1 design and get your next design for free etc.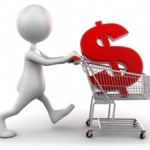 Do hope this article has made you some more conscious regarding your business. You may be thinking it's time to make money right now. Wish to take your business to next level of success. Contact VIS at 08-8338-3846 for further more innovative ideas and solutions.
So now you have read through the How to convert Leads from your website, what are you going to do next? Hopefully you've written down your ideas, made lots of notes and started to form a strategic plan.
Now comes the challenging part. Now it's time for you to take action.
Helping You Take Action
At VIS we show clients how to build a Results- Driven Online Solutions. Here the client discovers how to clearly identify and define everything that they want to focus on over the next quarter. Online Business, and especially the area of marketing, is far too dynamic not to have an action plan. A proactive business must be anticipating changes. They must plan and review their progress constantly.
If so just feel free to Contact VIS at 08-8338-3846 . We are just a call away from you.