9 Tips to Increase Conversions with Digital Marketing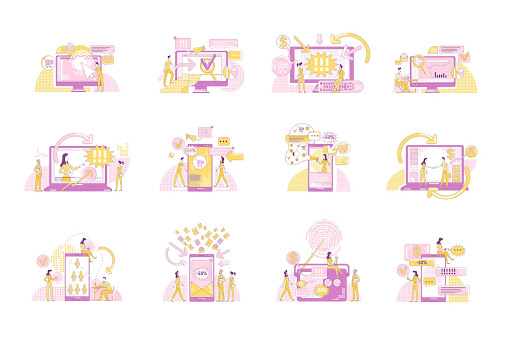 Conversion in the digital space refers to when an online user visits a business' website and goes on to complete an action such as subscribing to a mailing list, making a purchase, saving an item to a cart, contacting a business, or registering for an event. If getting visitors to your website isn't translating into activity, you may need to work on improving your digital marketing strategy. To get started, here are nine simple tips for increasing your online conversion rate.
1. Ensure Your Online Presence is Updated and Working!
The most obvious but often overlooked reason for low conversation rates is a website that isn't functioning properly. This could be outdated information, inactive text links, and buttons, missing information, or web features that simply do not work. Most of these are quick fixes as long as you flag them, so make sure to regularly look over your web presence.
2. Use Your Social Media Presence
This is your sign to get at least one social media channel that your customers are likely to use. Not only does social media help brands with their image and engaging with customers and local community, it can also help increase conversions if you are including CTAs and providing resources and links to your products and services.
 3. Crystal Clear Calls to Action
A website call-to-action is a text command like 'buy now', 'contact us' or 'sign up' usually in the form of a button or hyperlink. Spelling errors, unclear text, poor positioning or anything that prevents a user from seeing the CTA or understanding it may be why you are getting less clicks.
 4. Optimize Your Forms
 Setting up a webform looks easy and straight-forward but get it wrong and it will only confuse and overwhelm users, causing them to fill out incorrect information, leave blank responses or skip the form altogether. Including automatic filters is a massive time-saver and always double check that the form is free of spelling errors, quick and user friendly. With webforms, less is definitely more.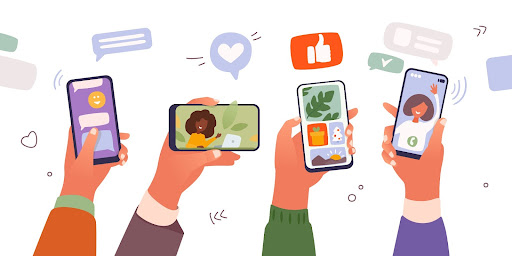 5. Mobile-Friendly
You might have paid a lot of time, care and attention to building your website but if it isn't optimized for mobile, a lot of users will not be able to engage with it. A 2021 interactive report by ACMA found 93% of Australians used a mobile phone to go online, with some people using only mobile for browsing. So make sure your website is suited for desktop and mobile.
 6. Easy Contact Links
Another small error that makes an enormous difference. A business website needs to have their contact information visible and easily accessible. Make sure your information is clear and easy   to find on your website, make it as easy as possible for customers to contact you. It pays to include automatic links to emails, phone numbers or social media communication channels.
7. Consult with an Australian Digital Marketing Agency
If you want to improve your conversion rate but your eyes keep glazing over as you read over marketing tips and think about doing it solo, you are probably better off partnering with a digital marketing agency. This way, you can focus on running your business while your digital marketing partners resolve your conversion issues and implement digital marketing strategies to benefit your business.
 8. Seek Help From A Web Design Agency
If you cannot troubleshoot your website in-house or by yourself and notice it is outdated, too simplistic or simply missing a lot of the design features mentioned above, contact a web designer. These professionals specialize in designing websites that are user friendly and optimized for businesses, so you don't have to feel burdened with the task yourself.
9. Keep On Testing
The annoying reality of digital marketing is that it involves trial and error to work out the best strategy. Monitor any changes you make and don't be afraid to change them again if you don't see any improvement over time. If at first you don't succeed, try and try again. 
If your conversion rates or digital strategy needs improvement, contact Melbourne digital marketing  experts at VIS®. Our digital marketing agency specializes in using technology, consulting and marketing to help businesses in a wide array of industries get more leads, build their brand and gain more sales. To learn more, book a free no-obligation consultation today.